"A masterful recording." — HiFi+
"A record that defies genre — proudly and boldly full of unexpected turns and vivid introspective vistas." — LAist
"The physical product is as special as the music and the recording." — Analog Planet
Featuring Gerald Clayton, Joshua Crumbly, Patrick Warren, and Jay Bellerose. Produced by Joe Harley and Anthony Wilson.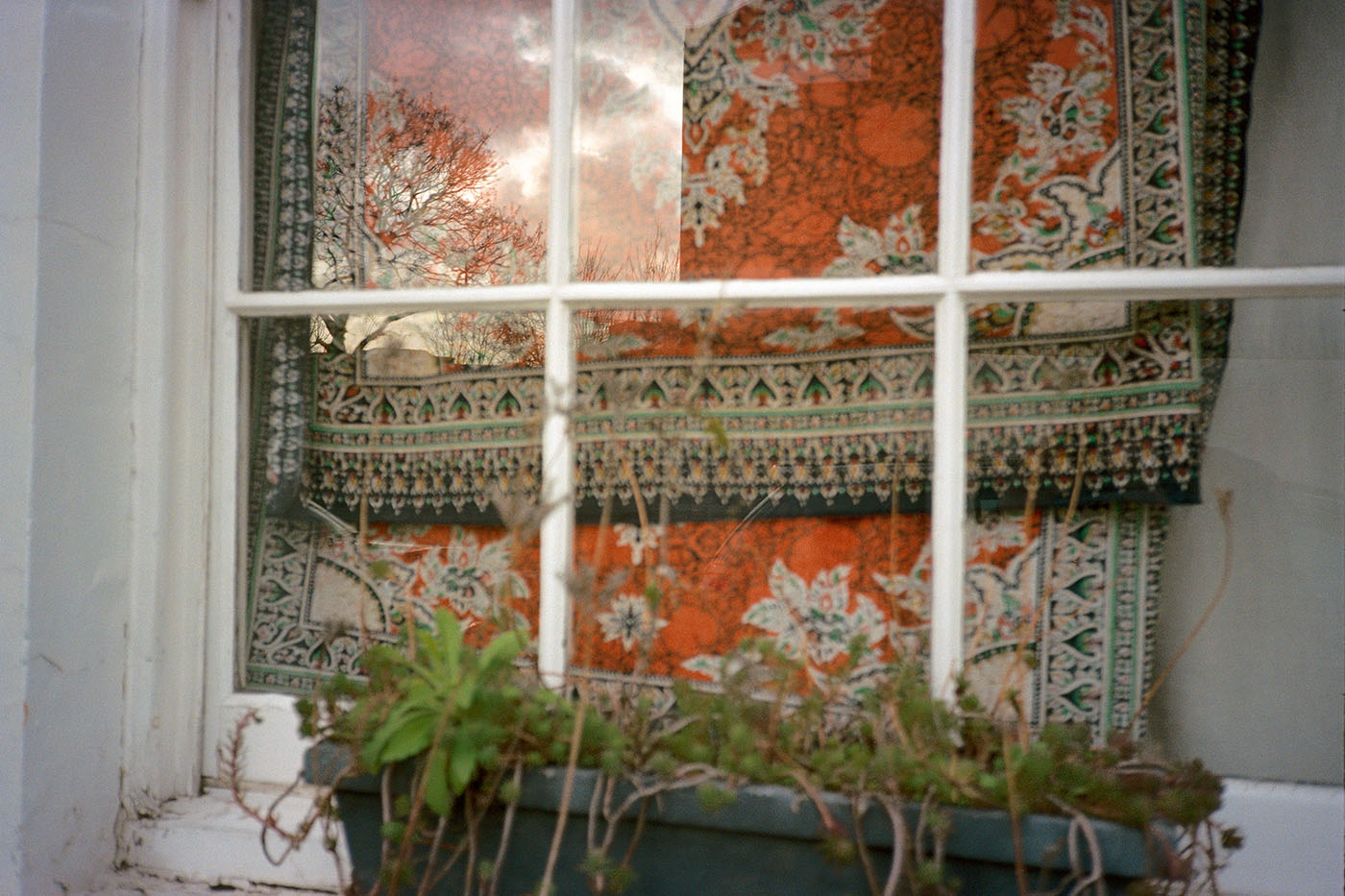 Most mornings I wake up and go out wandering with my camera, sometimes in my hometown of Los Angeles, often in places around the world where I am traveling on tour. I look, watch, and take in the space around me. I'm conscious of my attentive state, totally absorbed in noticing things.
My path determines itself, each picture leads me to the next. It's a meandering journey through a landscape or cityscape, but also through my own personal experience. Often the smallest things are what stop me in my tracks and compel me to point the camera and snap the shutter.
A bird flying toward a bird feeder An almost windowless house next to an empty field Formal suits for rent in a shop window A "Twister" game painted on a concrete playground
At these moments I sense that a fleeting intimacy of the everyday has opened up to me, and I feel lucky to be present to witness it. The world is alive to me as a place of wonder, improbability, and visual fascination.
I take pictures, recording my perceptions and observations onto the film, and, in this way, they become communicable and visible to another.
This reportage has seeped naturally into my songwriting. In my notebook, I write down thoughts or verses that come to mind, also chronicling what I observe and experience. Lines from one place and time find their partners in lines from another place and time. Melodies appear, rhymes and meters coalesce, harmonies resolve themselves.
In Songs and Photographs the visual and musical paths of my process converge into a single work in which the songs and the photographs speak back and forth to each other.
Making pictures has shown me this: anything I see, experience, or feel has the right to be in a song. And putting those actual things — the tiniest moments — into my songs, has paved a way toward expressing the personal and the intimate in a fullness I had not quite realized before.
This edition includes a 180g vinyl LP and a 48 page photobook in a sleeve.
Produced by Joe Harley and Anthony Wilson.
All songs written by Anthony Wilson, except Great Dream from Heaven, traditional.
Anthony Wilson, guitars, vocals, marimba on In Canton; Gerald Clayton, piano, marimba on The Palmist's Hand; Joshua Crumbly, bass; Patrick Warren, keyboards, samples, organ, pump organ, Dulcitone; Jay Bellerose, percussion.
Recorded February 25—27, 2018 at Sphere Studios, Los Angeles. Mixed at Studio 835, Los Angeles.
Engineered and mixed by Michael C. Ross
Assistant engineers: Wesley Seidman and Alejandro Baima
Mastered by Kevin Gray at Cohearent Audio, Los Angeles
Vinyl pressed at Record Technology Inc., Camarillo
Book and packaging designed and printed by Nina Holland/Little Steidl, Göttingen, Germany